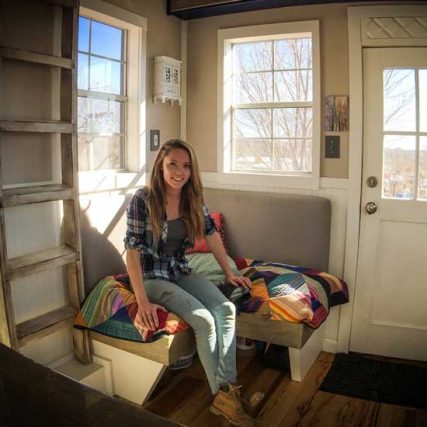 For some young people, it is about living lighter on the planet. Small is beautiful. For others, it's all they can afford. Housing has become impossibly expensive due to land prices, regulations that benefit pecuniary interest over public interest and a whole perfect storm of official obstacles that lock the young out of the real estate market.
Some are attracted to tiny homes on wheels, where they join a support group, learn what they need to know and do it themselves. Others prefer to buy or lease-to-own a mobile trailer home that is made in a factory in a month and installed on the land in a day. For some, it is like the bach of old days where a bachelor would buy the land and slowly build up savings for a permanent home. For others, a friend or family member says it's OK to park for a few years.
And more recently, pop up kainga type villages are becoming popular among the young. Shared work spaces, a real community based on right-to-occupy rather than unit title. This form of living has precedent in Aotearoa. It's how everyone lived before colonisation. Only in 2020 its an option for nga tangata katoa o Nui Tirani (all the people of New Zealand) not just Māori. (BTW, if you want to know where that came from, read the Treaty in te reo).
But what stands in their way? The council that demands fees that cost more than the unit.