The mobile Home Association (MHA)
Filling the gap in affordable, efficient, flexible housing
MHA represents the manufacturers of factory-made mobile homes and gives a voice to the people who live in them
NEWS UPDATE: In Nov 2021, MBIE released its "Tiny House Guidance for the Building Act 2004". The government's war on poor people continues. Read more…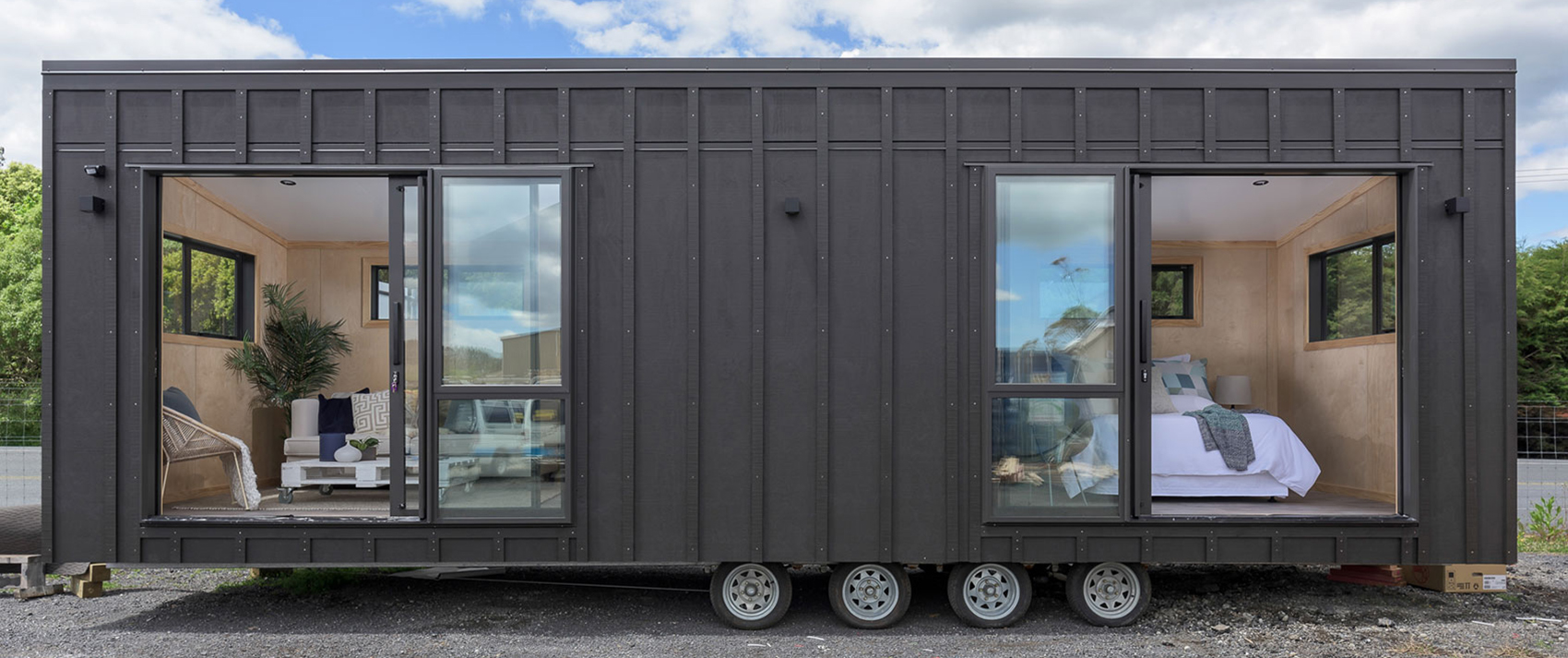 For clarity: A mobile home is made in a factory to a standard design. A tiny home on wheels may look the same, but it is a DIY design. See https://nztha.org for tiny homes.
Click the photographs to read more. To read like a book, start with the left photograph and then follow the link buttons
QUICK READ:
On 11 October 2013,
co-hosting a parliamentary breakfast with the Green Party, Labour MP Jacinda Ardern called for a cross party approach to ending homelessness by 2020. A decade later, homelessness is five times worse than 2013, and three times worse than when Jacinda became Prime Minister with cross party support of Greens. The most affordable, most immediate option to end homelessness without committing land are mobile homes, but in June 2020 the government advised a manufacturer of mobile trailer homes that mobile homes are not an option currently being pursued by Government. This explains the shift to hostile treatment of the industry by MBIE, HUD, MSD, MFE and even NZTA. Why Government made this shift in policy is yet unclear, but it seems madness given the homeless crisis.